Known as the "Mother City", Cape Town is the oldest city in South Africa. Perched between the ocean and the mountain, with a national park as its heart, there is nowhere like Cape Town. Cape Town, the "Mother City", is the oldest city in South Africa and has a cultural heritage spanning more than 300 years.
BREATHTAKING NATURAL BEAUTY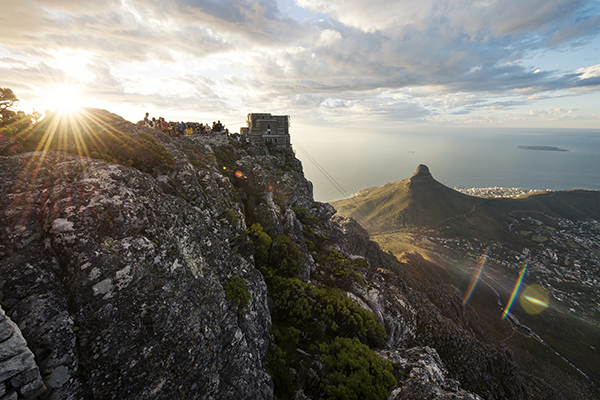 One of the many reasons to visit Cape Town is its abundance of scenic beauty and natural attractions. The city itself is situated between the Atlantic Ocean and Table Mountain, one of the world's Seven Wonders of Nature. Table Mountain's iconic plateau forms the dramatic backdrop of the city.
GOURMET FOOD & WORLD-CLASS WINE
Capetonians love their food, so it's little wonder that Cape Town is one of the leading culinary destinations in Africa. The region is known for its seafood, thanks to its proximity to the Atlantic Ocean. The diverse sushi selections are a local favorite as are the fresh oysters available at many leading restaurants.
Cape Town is also home to a rich culinary history from the Cape Malay people, who came to the region from Malaysia in the 1600s, bringing with them flavorful foods such as curry and chutney.
For wine amateurs and experts alike, no trip to Cape Town is complete without a thorough exploration of the region's famous vintages. Situated just outside of Cape Town, the Cape Winelands is home to a diverse range of winemakers. Due to the areas fabulous climate, the region's grapes produce some of the best wines in the world. A wide variety of wines are produced in the region, including reds, whites, and tawnies, but of particular note is pinotage, a red wine grape that is known as South Africa's signature variety. A cross between pinot noir and cinsaut grapes, pinotage is notable for its rich, earthy flavors.